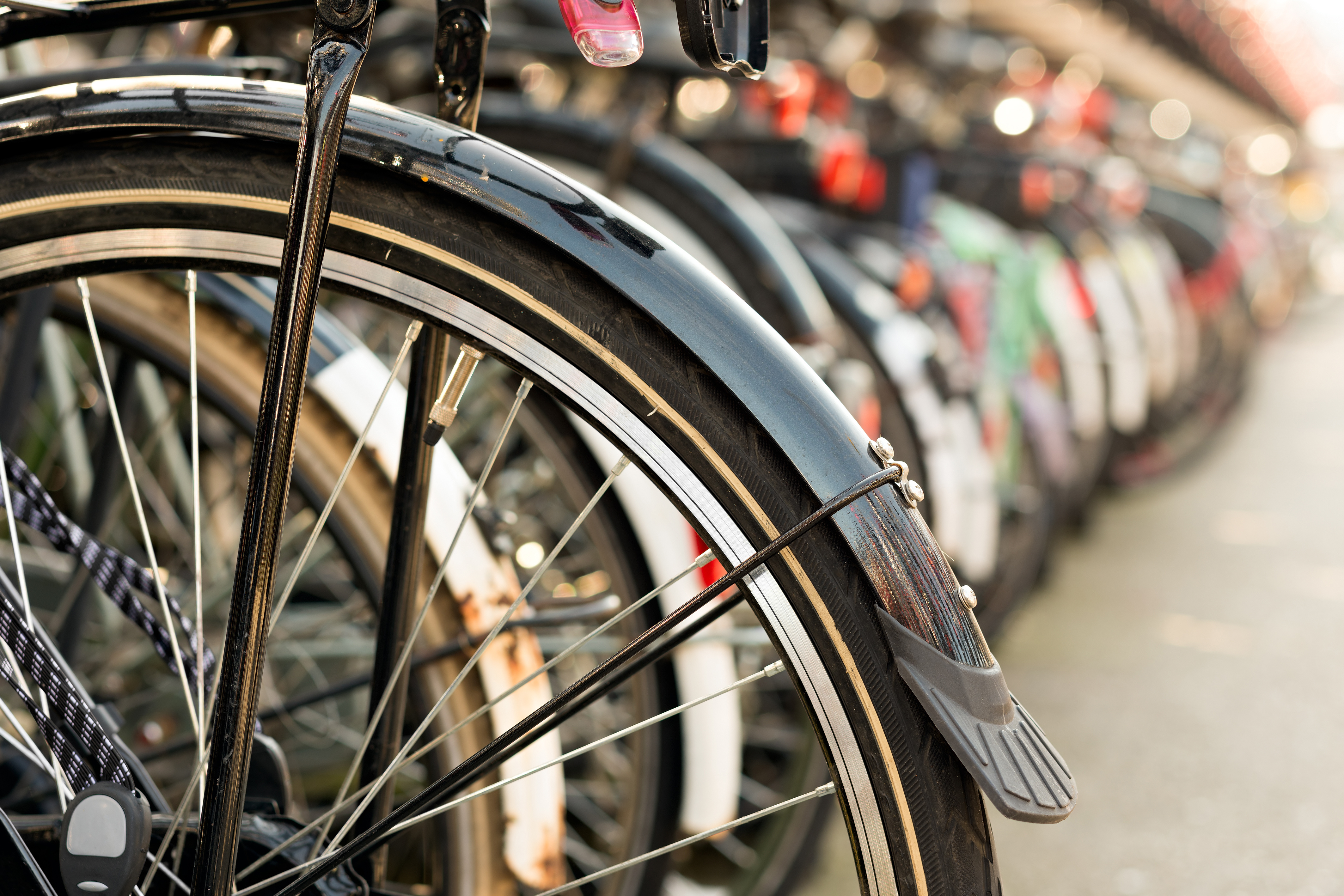 Buying a Second-Hand Bike: Helpful tips to make sure you get a good deal.
Created on: 26/04/2022 11:32:32
Updated on: 26/04/2022 11:32:32
Covid-19 has encouraged more people than ever to dust off their bike and get riding again or to take to two wheels for either work or leisure. This, of course, isn't new news, however, what is new news, and very welcome news, is that Halfords has revealed plans to start buying and selling second-hand bikes.
This new service is designed to tackle both the well-documented bike shortages as a result of the global supply chain issues (thanks again Covid-19!) and the looming cost of living crisis. Breathing new life into old bikes offers solutions to both those looking to upgrade, as well as those wanting more budget friendly options. This service will offer up to £250 in store credit for unwanted bikes and the bike will then be refurbished and re-sold through Halfords stores following a, hopefully, successful trial.
This, along with online marketplaces, means getting your hands on a second hand bike and saving it from the dump has never been easier. Here's a little helping hand to make sure you find the best bike for you; both for the road and your wallet.
Research, Research … and then Research some more!

You can arguably never do enough research. What's that saying, 'knowledge is power', and that's absolutely the case when it comes to kicking off your search for a second-hand bike.

The internet is a great place to start. Use it to search for the kind of bike you need. Is it for leisure, commuting? Or are you looking for a road, mountain or electric bike? Finding out what models, brands and most importantly, what the prices are from new, is the perfect way to start to refine your search and gather useful information when it comes to closing the deal on a second-hand option.

Now you have a rough idea of what you're looking for, you can use this to begin your search in the online used bike marketplaces such as eBay or Facebook Marketplace, and also in-store at a dealer.

As a general rule we think it's always best to avoid classified adverts as information is often limited and there's very little in the way of guarantees should there be any problems down the line.

You'll more than likely be faced with a ton of options, so use what you found in your research to refine the listings; by price, brand, size and an important one, the seller's location. More on that later.


The Ad.

The big bit of advice here is 'no question is a stupid one'. That and 'the devil is in the detail' could be all that stands in the way of you and a duff purchase. This is especially true if you're not able to physically visit the seller. Relying on just an ad and pictures alone is risky regardless, so be sure to ask any questions, no matter how small.

Second-hand postings can often be wordy and take a little while to get to the all-important details. However, stick with it, as not only is a long ad often full of stories about how loved the bike has been – or not, as the case may be - but it also contain clues as to the bike's condition. For example, has the bike been used in races. If so, there's a good chance it's been in a few tangles. Or maybe the seller talks of rides with the family on the weekend, in which case, it's probably in pretty good condition. Then on the opposite end of the spectrum are the short ads. Easier to read but often lacking in info, meaning you'll have to work a little harder when it comes to the questions.

As for photo's, you need to be looking for good quality images and if you can't see everything you need to see from those provided, then shout up and ask for more. And if you come across stock shots then most definitely treat this with caution. The pictures are not only your opportunity to see if you like the bike but also to get a feel for its quality, any damage and even how the owner cares for it.

Check carefully for signs of damage or neglect especially around the more expensive areas of the bike such as the derailleur or frame. This is particularly true for carbon frames, where cosmetic damage is more likely to conceal structural damage than aluminium, steel or titanium. And check for hairline cracks around the welds on metal bikes as this is also a sign of structural repairs ahead. And whilst damage isn't always a bad thing as that should be reflected in the price, ask how the damage occurred and research any fixes to weigh up the risk Vs cost.


Question Time.

Now armed with some options, you'll also have a list of questions from the ad description and photo's. Here's a few more things to ask to make sure you're getting all the info you need.

What's included in the sale? Things like; frame, handlebars, brakes, tyres, pedals, chains, derailleurs. Never assume!
Clarify any colours as pictures might be skewed by lighting or reflections.
How long has the owner had the bike and if they weren't the first owner, how many owners were there before that?
Do they have the original receipt?
When was the bike last serviced or had repairs done? And if so, what was repaired or replaced and do they have all the relevant supporting documents including any warranties or guarantees.
Has the bike ever been involved in an accident? If so, try to ask details about how and what damage there was and match this to the description or pictures to check it sounds about right.
Is anything on the bike not working as well as it should?

These question will help you not only clarify exactly what you're buying but help identify any damage that could be hiding a future bill or even worse, a trip to the scrap heap.


Check Out The Seller.

We mentioned this earlier as, if it's possible, it's always best to try and see the bike in person before you buy. Either way, checking out a seller's credentials is a must-do for any online purchase. On eBay, use their go-to tools to look at a seller's history and what else they've sold and the reviews left by previous buyers. This goes for the other online market-places too.

Classified ads, always a little more risky as the protection you may ordinarily get from bigger organisations or via payment systems like PayPal, don't often exist in a classified sale. So, always make sure to visit the seller and see the bike in person before parting with any cash.

Of course, the best and most secure option is to visit a local bike shop or a larger retailer, such as Halfords. They will have done a lot of the legwork already on things like past ownership and history. The bike may also have gone through some reconditioning to make any repairs. So, you'll have peace of mind knowing it's been well researched and you're as in the know about what you're buying as you ever will be. There's also a good chance that the retailer will have some kind of warranty or guarantee in place for that extra bit of security.

Back to online purchases, as we mentioned, where possible it's always best to try and see the bike in person before you buy. So location to seller is a key factor what refining your search. It will not only give you the opportunity to see the bike and give it a thorough once over but also give you the opportunity to ask more questions and even take it for a test ride.

Try to meet the seller in the day, not just for safety, but also so you have good daylight to be able to spot any flaws that might go unnoticed in the dark. Bring a friend or family member too, just to make sure everything runs smoothly. Paying electronically with PayPal or a bank transfer is also something to ask about as this avoids having to carry cash with you. As is agreeing on the price beforehand so there's no disagreements in a face to face situation with the inevitable neighbourly curtain twitching. Saying that, don't be afraid to revisit the price if you spot any flaws that weren't highlighted before.


Final Checklist.

Our last tip is to never feel rushed. Take your time to inspect the bike thoroughly.

Some things to make sure you check:

Check the frame and chain for any rust, dents, cracks and any crash damage. Look at the shifters, pedals or the saddle for scuffs or marks that could suggest a crash. If you see anything you're unsure about, then ask.
Check the headset by giving it a turn to see if it's easy. And give the wheels a spin to see if there's any wobbles. This is all linked to the bearings and whether they might need to be replaced. Also check for any bent or missing spokes and check the tyres for any bald patches or exposed canvas.
Check the brakes. If they're difficult to pull, it means there's an issue with the levers, the cables or the callipers. Also check the brake pads to see if they're excessively worn. Or if it's a disc brake bike, check if the rotor spins correctly.
Take it for a test ride. Check the gears work through the entire range, test the brakes and listen for any unexpected noises, particularly the bottom bracket.

Final check is to make sure the bike isn't stolen. A good rule of thumb is if it sounds too good to be true, then it probably is. Find the frame identification number which is usually on the bottom bracket. And you can check this on the Bike Register database here https://www.bikeregister.com/bike-checker to make sure it's not listed as stolen. Alternatively, ask the seller for proof of purchase.

So, there you have it, our long but hopefully helpful guide to getting yourself your 'new-to-you' second-hand bike. Whether it's your first foray into the world of two wheels or you're upgrading to a newer or better model, then make sure your hard-earned cash is well spent by doing your homework and asking more questions than feels comfortable. It'll pay off in the end.